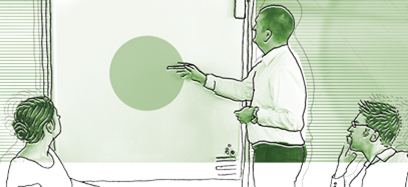 1-tägiger Kurs für Modellgetriebene Softwareentwicklung in Zürich bei der Digicomp AG
16. April 2014

General Availability of Cloud-Connector for Maven
12. Mai 2014

From 9th until 11th of April, the European conference "Codegeneration 2014" took place in Cambridge (UK). Virtual Developer was there in two sessions, one goldfishbowl and one tutorial. We are not alone in the field of "code generation in the cloud" and "code generation as a service". However, Virtual Developer is the only solution that allows somebody to develop a code generator for the modeling tool and format of her choice, deploy and run the generator on an open cloud-platform and monetize it on a pey-per-use basis.
Right after the conference a new version of the Virtual Developer platform has been released, with the code name "Codegeneration 2014". It contains new functionality:
Close and re-open generation projects
Add links to your user profile (e.g. links to LinkedIn profile)
Propose new generators
Upload new generators
Edit online documentation for generators
Change visibility and status of generators
And more things are to come. Amongst others a new software component that simplifies the development of generators that read models created with MetaEdit+ (modeling tool of MetaCase, that is one of the sponsors of the Codegeneration 2014 conference).