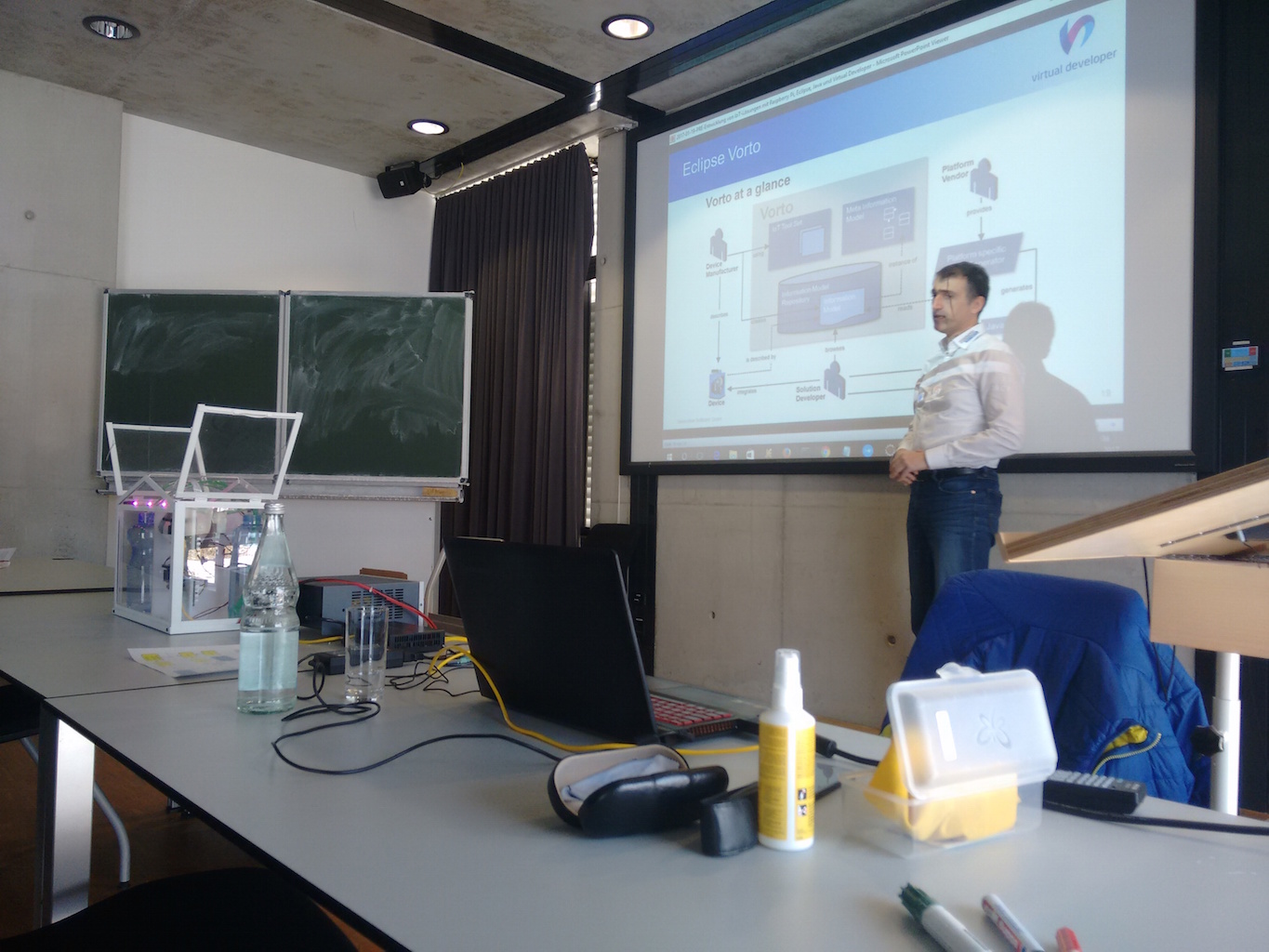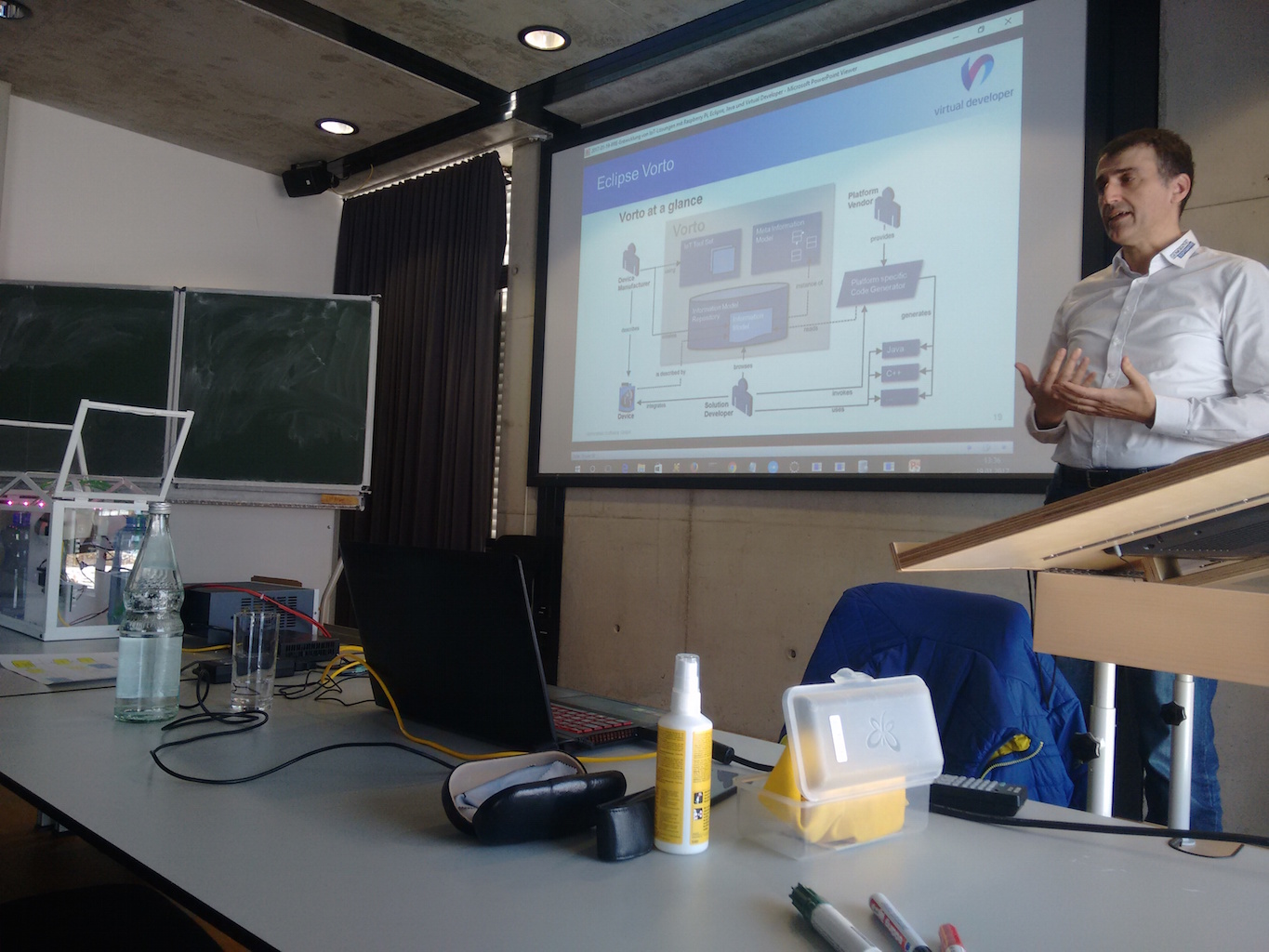 Exactly this is what we were showing as part of the "Brown Bag Lecture" series at the University of Freiburg. We were unable to drive a car into the auditorium. But the audience was also able to follow our arguments even with a basic IKEA mini greenhouse. The greenhouse was well-equipped with a Raspberry PI, a bunch of sensors and actors and intelligent software made up of Eclipse IoT components, developed with the help of Virtual Developer.
We want to thank our audience and of course the organization team for a successful event. Thank you, Prof. Dr. Giersiepen, for inviting us to give this lecture.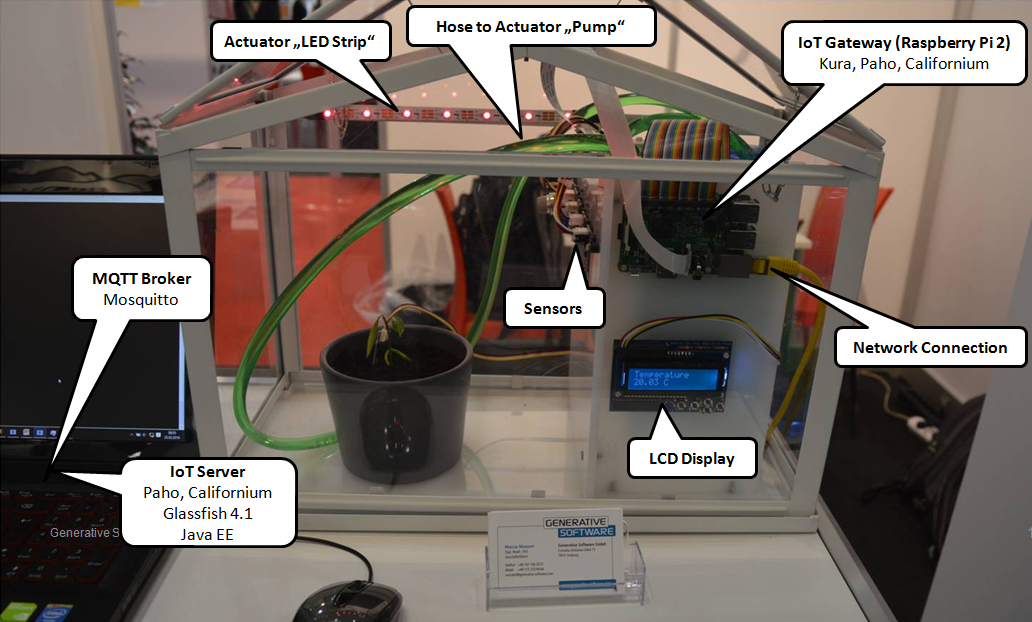 Watch a video at the YouTube channel of the Eclipse Foundation if you want to see and hear more about our smart mini greenhouse and how we developed the software.
The source code of the smart mini greenhouse software can be found here, on Bitbucket.
On these wiki pages, you can find more background information about how we built this IoT solution.